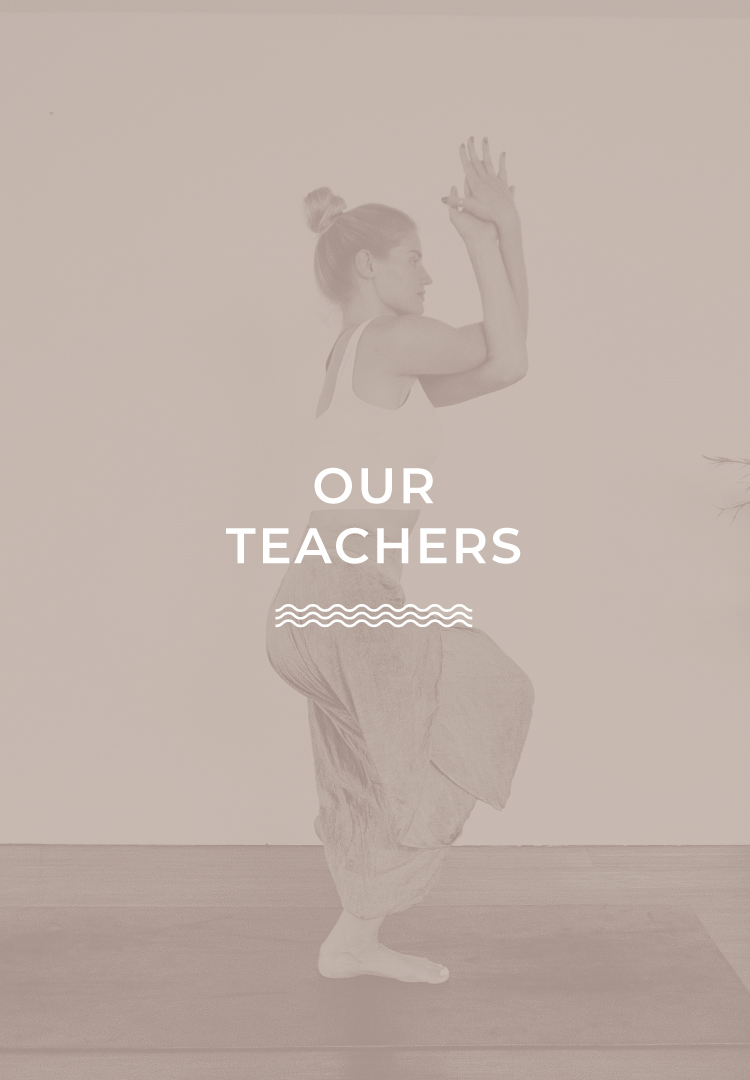 ZOE
Co Founder of Elements Yoga space- I completed my first training in Ashtanga and Vinyasa in 2014 and have since gone on to explore Yoga's broad landscape of various other styles such as Yin, mobility, advance anatomy and physiology plus yoga therapy modules. In my classes you can expect fluid functional movement combined with strength and mobility. My purpose is to encourage students to understand the WHY behind particular movement patterns and the function of their own individual bodies, so that we are able to move with more intention and integrity, making it more accessible.
I also love to incorporate subjects and themes to help you discover inner wisdom and connection between mind and body.
SOPHIE
Through a love of movement and a childhood of dance Sophie found yoga, having practised many styles, Iyengar, Ashtanga, Hatha, Dharma and Hatha Raja. After being introduced to yoga in her early twenties through an Ashtanga practice, she continued her practice with local teachers Adele Offland, Matt Ryan and Sherry Edwards.
Sophie completed her first 200 hour training as a combination of Sivananda and Ashtanga in 2016. Self practise led her to find the Dharma Yoga discipline and through this practise she found her teacher Andrei Ram and completed her 200 hour in Hatha Raja Yoga in 2018 and 2019.
My aim is to make the practise of yoga accessible to all, to share the steps of my journey to the true self, through yoga and create a space for you to start or share your practise too.
JUANITA
I started practising yoga at Elements Yoga Space just over 3 years ago when I had problems with my sinuses and pretty bad insomnia. I had been running my kitchen my bedroom company since 2012 and this was the perfect antidote to the constant thinking, cyclical days and stress I inevitably encountered. Very quickly I saw the benefits and after avoiding surgery on my sinuses completely I realised the power of a regular yoga practice and began to practice daily. Over the following 12 months I moved further away from dis-ease and into ease so then decided to complete my Yin Yoga teacher training at HY in 2016. I then went on to do my 200hrs Vinyasa and Ashtanga teacher training at Sampoorna yoga School, India in April of 2018.
My Yin yoga classes are always designed to be very relaxing and informative with a strong emphasis on yogic philosophy or related subjects. You will leave feeling rested and inspired.
Hot Yoganic is the place where I started yoga, it's the place I first qualified as a teacher and I am now delighted to be the joining their list of regular teachers.
ANETA
Yoga touched my heart and became my passion just over 3 years ago… back in 2016 I decided to go to India where I could improve my practice and become a qualified yoga instructor….I trained at Vinyasa Yoga School in Rishikesh, also know as the Yoga capital of the world.
I love teaching vinyasa but also hatha and gentle & restorative flows, always focusing on strength of breath & the relationship between the mind & body.
My classes vary in their range of difficulty & variations for a different levels are always offered.
I believe Yoga is the key to a healthier & happier life and I always encourage everyone to practice, be patient & believe in themselves.
DAISY
My yoga journey began in 2012 when I was studying at Manchester university. Also being a young mum yoga allowed me to take time out for myself bringing inner peace and strength.
In 2016 I travelled to India to complete my 200 hour Yoga teacher training in Ashtanga and Vinyasa at Sampoorna Yoga Goa, since then I have also completed Pregnancy Yoga training in Cambridge and a Mother and Baby yoga course in Manchester.
Yoga is a huge part of my life not just the physical but also the mental and spiritual practices. I love sharing the teachings of yoga with students and teachers.